A week back I had the privilege to spend the day with my boys. It was a fabulously warm spring day. The sun was out early and the weather perfect. It was one of those days that just leads its self to an impromptu silly string fight.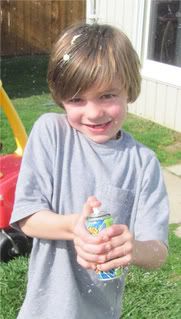 Gregory shook up the can and fired away.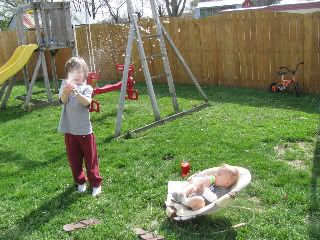 He felt the need to include his baby too. Brendan was covered by the end.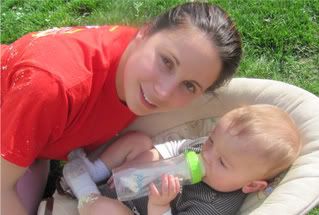 But I helped them both defend my youngest while I ambushed my oldest.