Disappointment comes at any age. It frequently comes to us as adults but to children as well. My oldest son who has been pleading all winter with us to take him skiing came home from school to find me on the phone and just having scribbled down a date.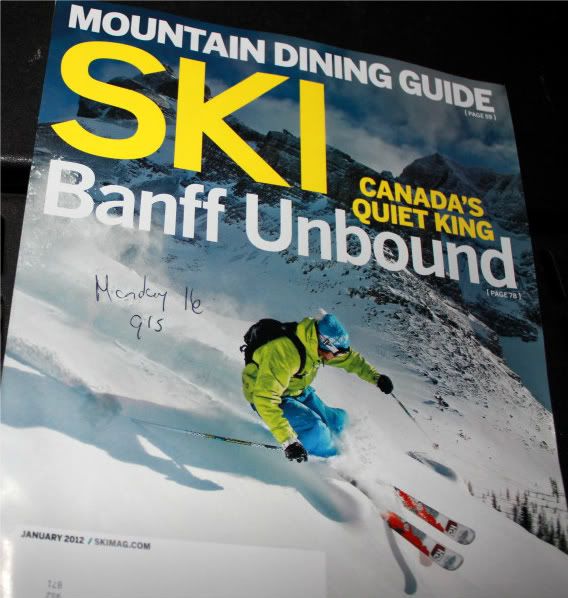 But it was more than just a date. It was a date for the upcoming Monday, a day he had no school, and scribbled on a ski magazine. He was over hearing me on the phone agreeing to the time and saying we will be there, it works well for us.
His little face lit up were going SKIING!!!! He was so happy I hated to break the truth to him. No we are not. It is for a doctors appointment that was the closest piece of paper I could find. What disappointment. I wish we could take him skiing. All of us want to go but we have had such a warm winter the ski resorts close by only have a few trails open. Everyone I know has been traveling to ski this year. We will have to plan a super ski trip where he wont be disappointed.
To recover the day we took the kids roller skating for the second time that weekend. They were luck and went Saturday with a bunch of friends and even luckier that they went Monday again with 2 more friends. Saturday I took all the kids, Monday dad and I took all the kids. He said he had not been roller skating since the 70's! Old man. None the less he still got up on the skates.
With all the kids.
Smiley did not skate. The people there were trying to talk me into it saying we have skates for him, he skates for free, he is not to young. But No. They would not be the one trying to keep a 2 year old in a cast calm for the next to months. Skating might be free but hospitals are not.
He found the arcade games, he played with his trains he brought and he enjoyed watching his brothers. He was fine and happy and not broken.
The boys have not had to much skating experience. This was Gregory's 3rd time and Evan's 2nd but they both think they are pros.
Gregory does not do to bad. He got the hang of it quickly. Before long he was flying around the track making faces all the while.
Evan never did really get it. But it was so funny.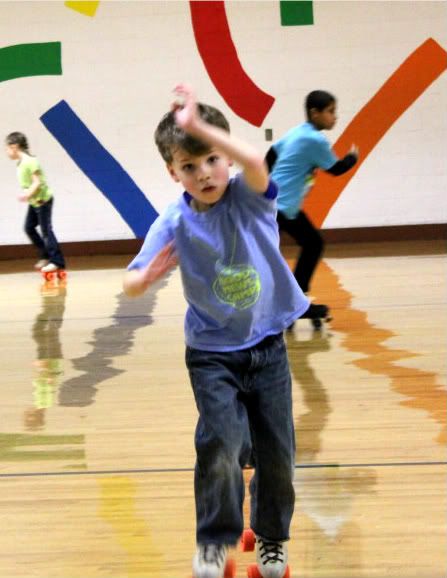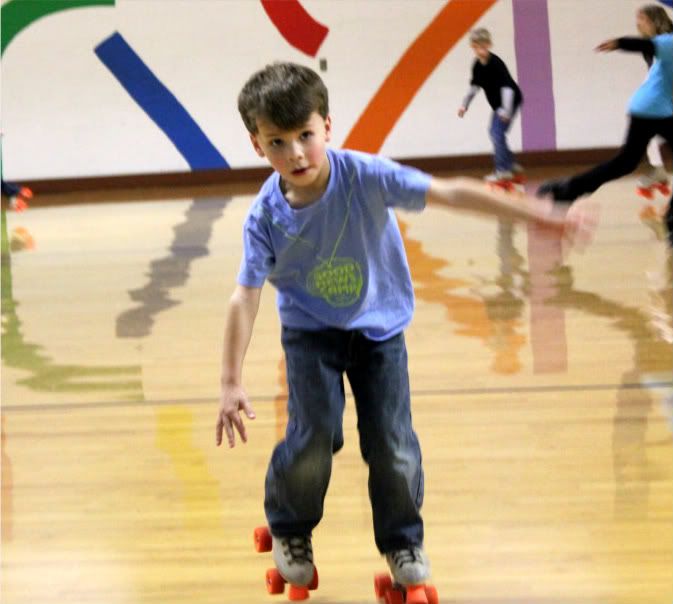 However the kid tried backwards skating too. His poor little body was so banged up he said he could only eat soft food and needed to rest. Even with all the falling down they joined in the limbo competition.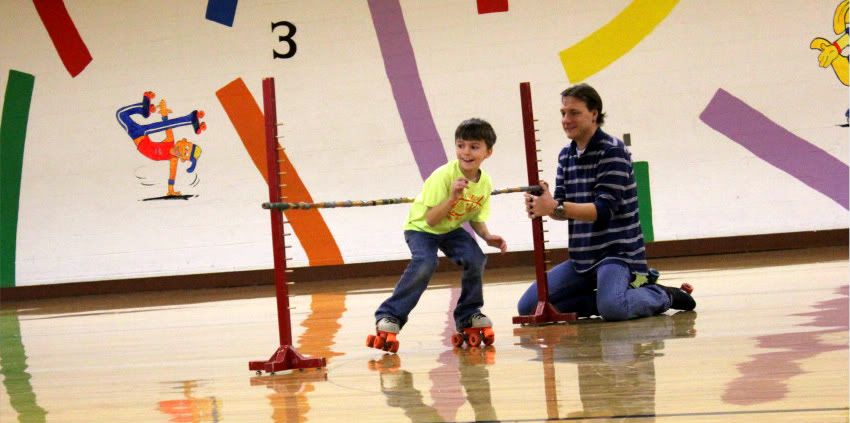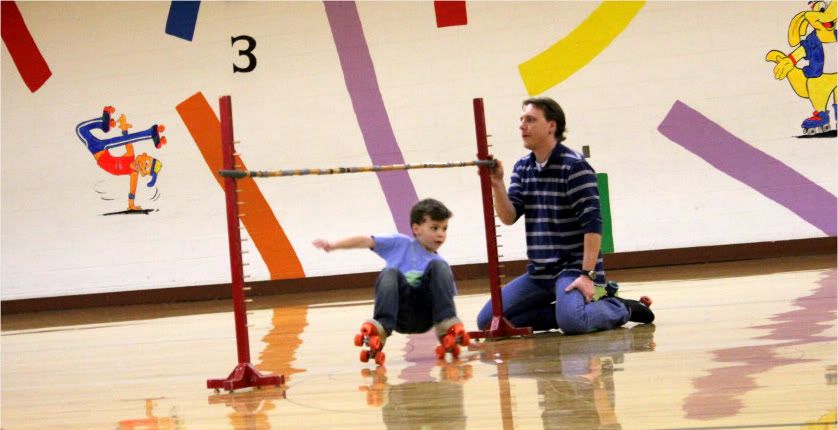 Believe it or not Evan one! He was the last and lowest boy. Not sure how that happened. And his prize a free pass to come back again which he is more than ready to use.
As for me I did not skate. I took pictures. I laughed. I managed the two babies. It was such a nice day. We had a great time. Not quite skiing but we were warm. Hopefully we will be skiing sometime soon.