Oh my goodness with all these kids home the house is even messier than normal. The fridge is always empty and they are still hungry. And the dishes oh my are there a lot of dishes. I am easily doing 2 large loads a day and some by hand. At least I have the cutest helper.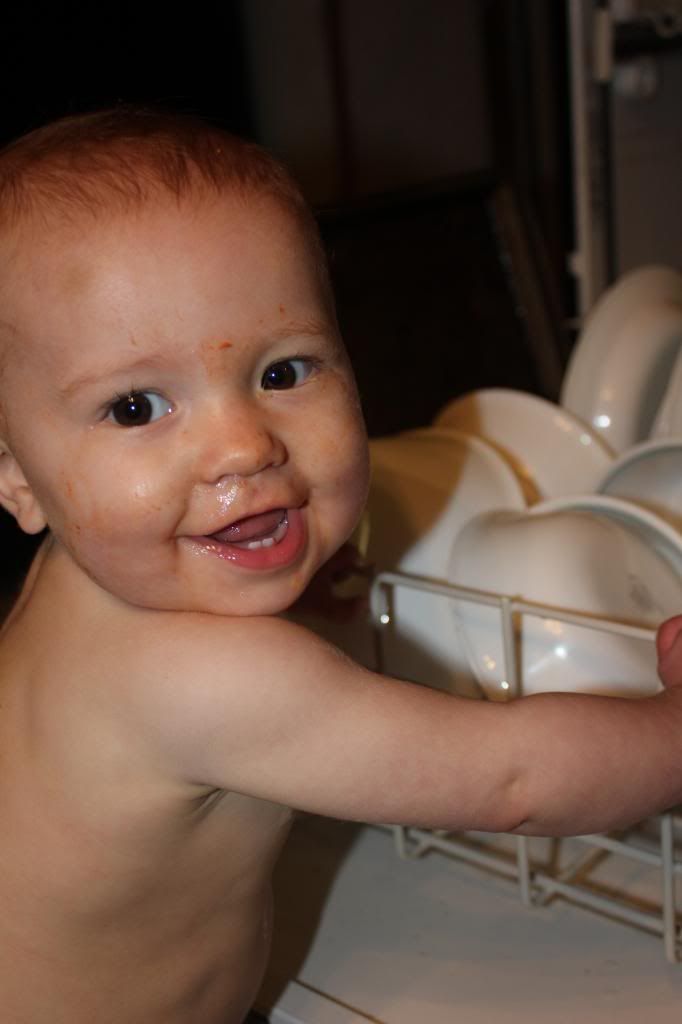 Who could use a good washing too ;)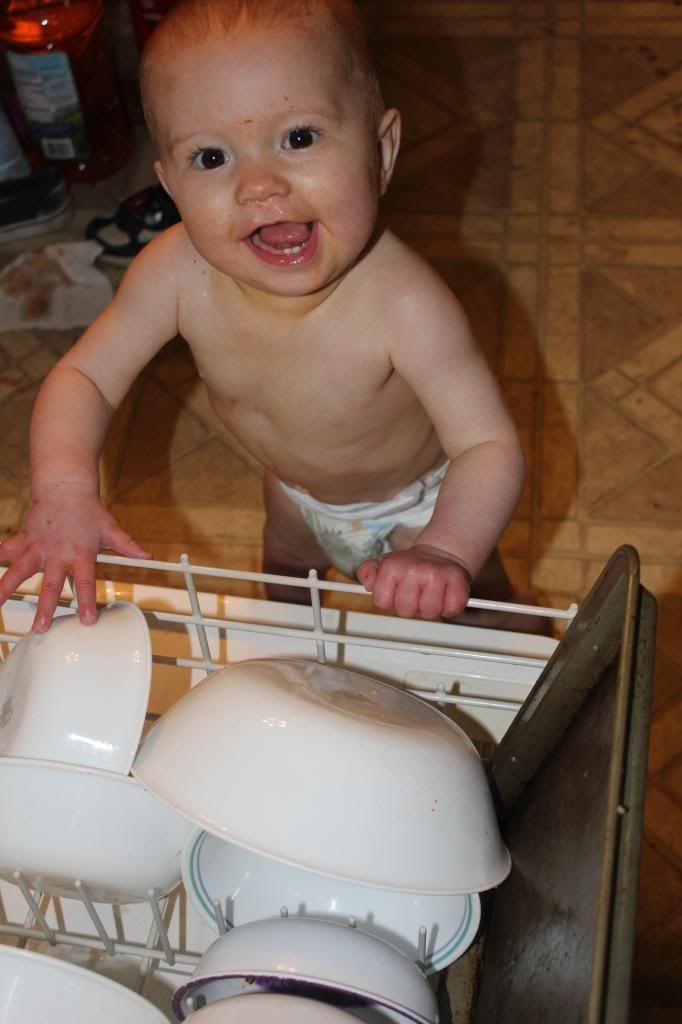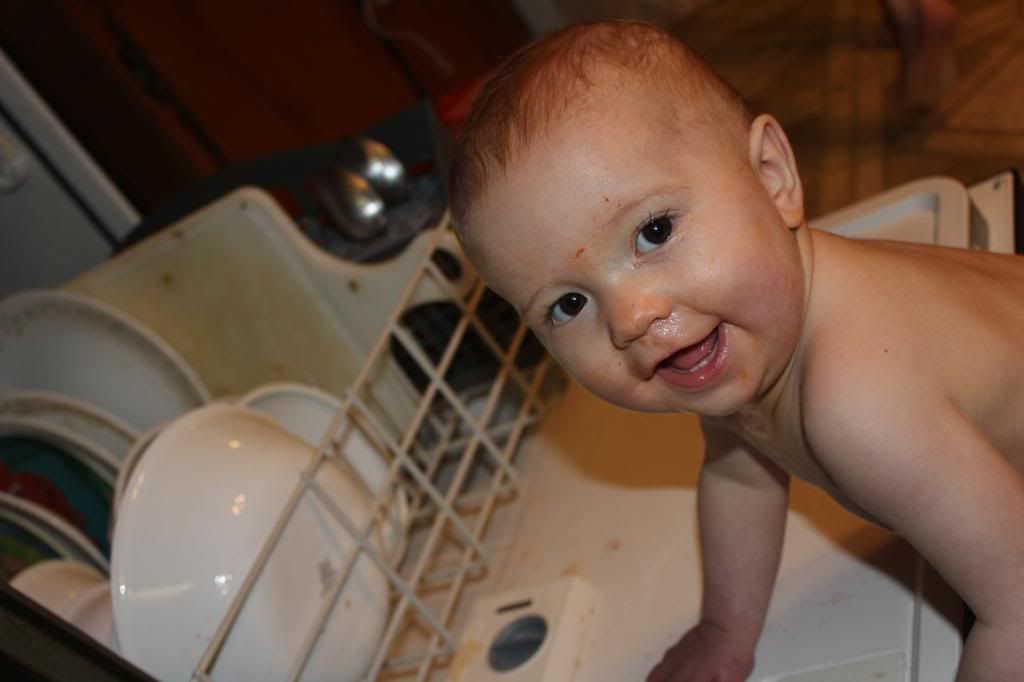 I might have complained about the cost of the dish washer but I am so thankful. I couldn't imagine going back to washing 7 peoples dishes along with all the pots, pans, and bottles by hand anymore.