Rather than start from the beginning I am going to try and go backwards week by week to record my memories.
So this week from Monday July 29 to today Aug 2 here goes:
The older boys had soccer camp all week. The weather was wonderful and they did AWESOME. Greg and his team of 2 other players, 1 boy and 1 girl (skinniest thing I have ever seen. I was so worried anytime she would collide with people I thought she would break. I would have no trouble in saying I believe Smiley at 4 out weighs her. She was as old and tall as the boys which made it/her so scary skinny) but they came in first place completely undefeated and never a goal scored on.
Evan's team also 3 players came in second! Way to go both my boys.
The boys got first place for the patriotic attire on team USA day.
Faith came running to me today saying give me your toes. I looked at her funny and she kept repeating it, so I did as she wanted. She started painting them. haha. She loves to be like mommy. I paint her toes and she loves that, but she was truly happy to paint mine and hers today.
She picked Dora purple sparkly polish
She is very good
And look at this little one growing! She climbed on big sisters bike all by herself and wanted to go.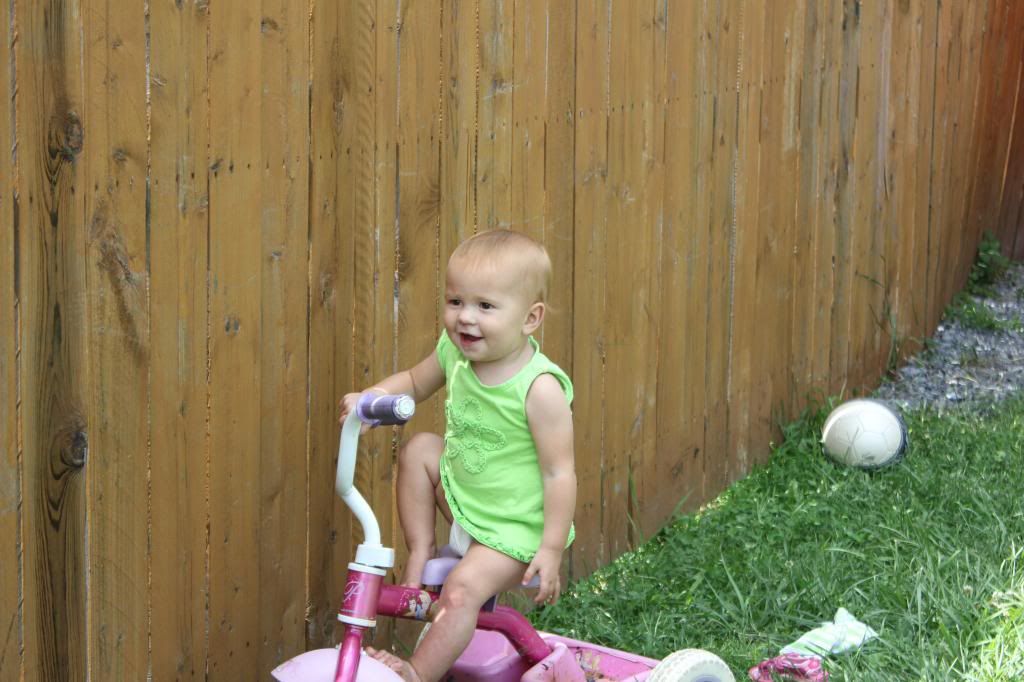 And here is one I found of Gregory that Evan took.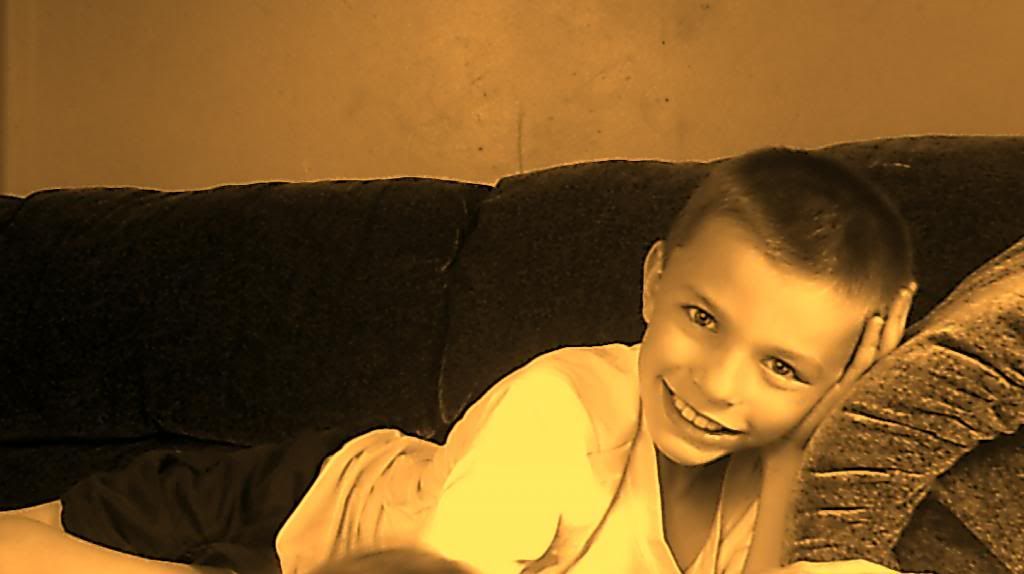 Pretty good if I do say so.