Now that the ground was looking good I started planting the seeds in the ground.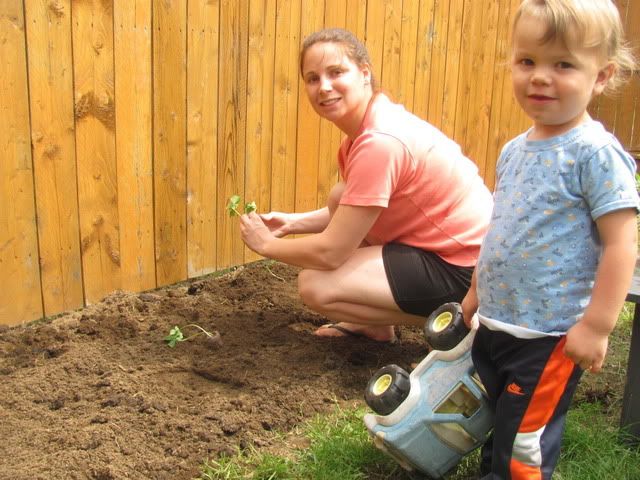 They were so big for there pellets I am happy they will have room and deep dirt to grow in.
The peas and cucumber will have to be staked when they get bigger. I left room between them to either put cages or growing lines.
The peppers I planted hugging. I planted 2 rows of jalapenos and 1 row in the middle of sweet peppers.
Also planted is spinach, broccoli, and carrots. I can't wait for them to grow. I love garden fresh veggies. And the boys will love watching them grow.
Now we need to protect. We have so many rabbits in the area. But what they need more protecting is from Smiley. Who thinks the little green things in the dirt are fun to run over.