The unofficial start of summer for most people. I am ready for summer. It was not quite the start of summer for us as the boys had a few more days left of school but it was still a day for a parade, a picnic and playtime.
We started off the morning with the customary town parade. But we were in it again. Yay that makes parades so much more fun. The older boys and I were in a Thanksgiving parade a few years back for AWANAS and this time the boys were in the parade for baseball. It was the first time the babies were in the parade. The rode in the stroller, I pushed, the big boys walked and it was almost 100 at 9 in the morning. We were hot!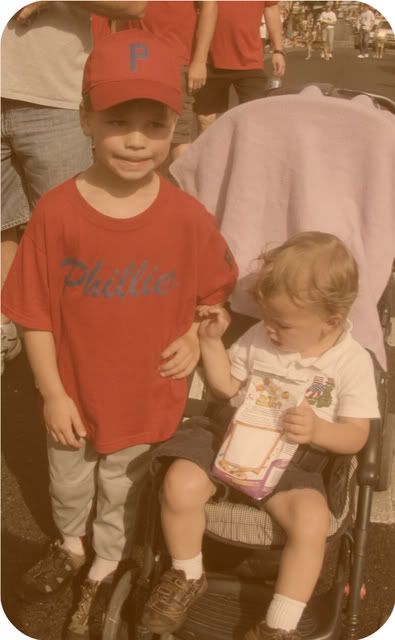 Enough heat we took off afterwards down to my parents to play and eat.
I sat up on the porch and watched as the boys played in the water and with sparklers. Even though it was still day light.
Pepa would light them and they boys would go wild.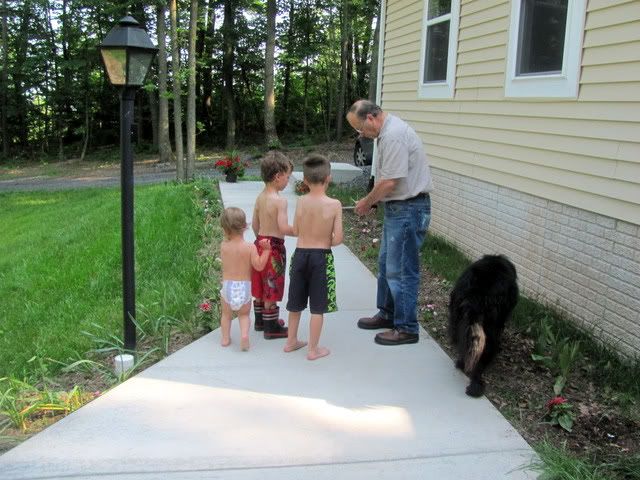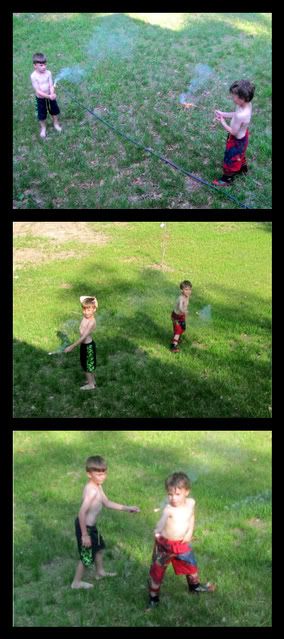 As always they loved playing in the water. They loved playing in the woods.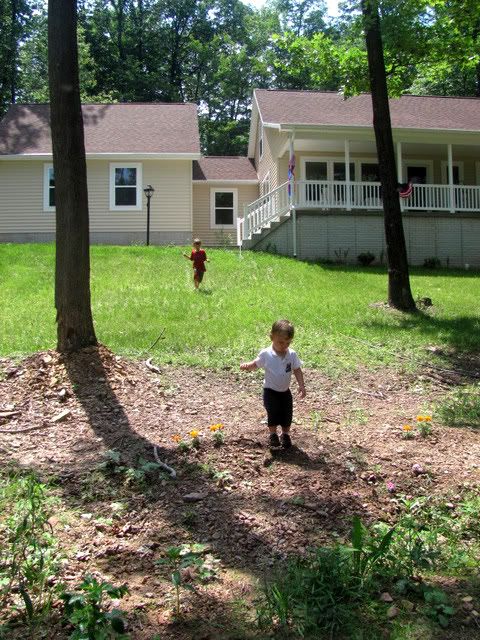 Smiley he just loves. I love to play with him.
And I get to more when I have extra hands around. They love Faith, we all do, but they spoil her and hold her constantly.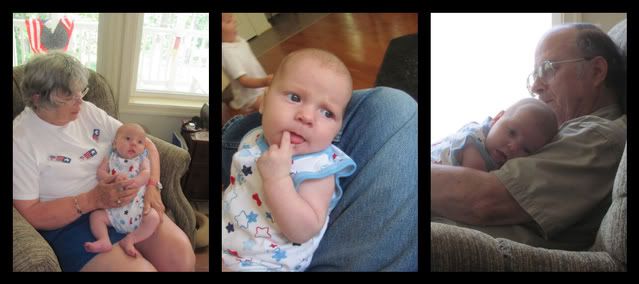 I am so glad for there help and love. There is so much I could not do with out them.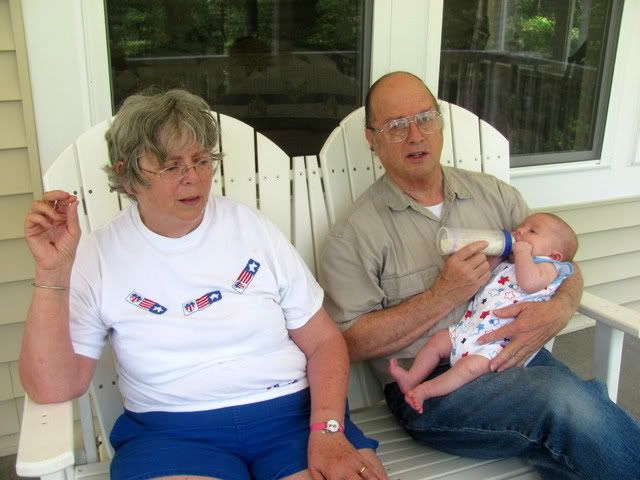 The outfits Smiley and my mom are wearing she made. She made Smiley's for Gregory when he was one I held it back and his little brother who wants to be just like him and now he wears it. Faith's outfit is yes lined it blue. It was a gift for Smiley from a great friend but was the wrong size at the wrong time for him. So I held it back never believing I would have a girl. And well it was hot and this was cool so I put on her with a big blue bow and tada she wore here patriotic stars.
Water and sparklers are fun but ask the big kids what is the best thing about their grandparents house... well pepa lets them shoot real guns.
They are actually getting really good and my anxiety is going down. How far I have come from the original first few years of NO GUNS!!! Not even toy guns. I gave up boy will be boys lets teach them to use them right and safe.
It seems so long ago now but it was a nice day. Now we are very much looking forward to the next holiday and birthday the 4th of July!