Not according to my kids! They look at me as a mom, there mom and only that. They don't see me as the young, hip, still in her mid 20's ( and for at least the next 10 years this 30 something mom still will be) mom. But I try and I do play with them.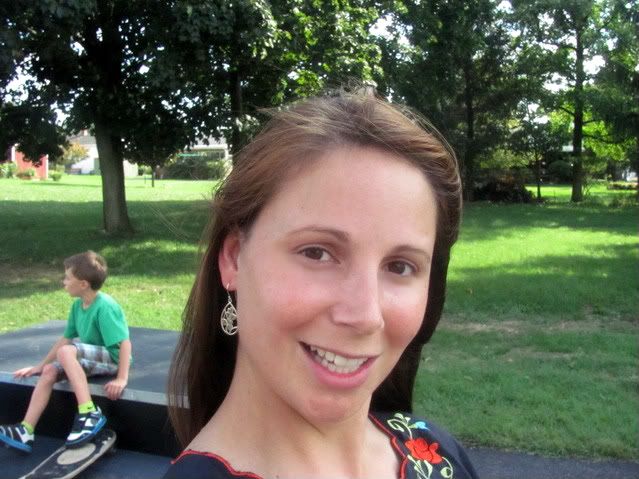 We went out to our local park lately because they have a few paved off the road paths that the boys can play on with out the fear of cars. To our great surprise the borough had but a few skate board stuff at the park now to. TOTALLY AWESOME!! (No my boys do not actually say that it is me channeling Bart Simpson)
What is ironic is, and LOVE my children's Montessori thinking, Gregory had watched a PBS show Fetch and after being inspired by it (it too was a skateboarding one) he wanted to build a skate park here. So he started thinking up a design and how to raise funds for the land and the cost.
And then we go to the park and there are jumps, rails, and ramps. My kids were SO VERY happy!
You might say jumping for joy.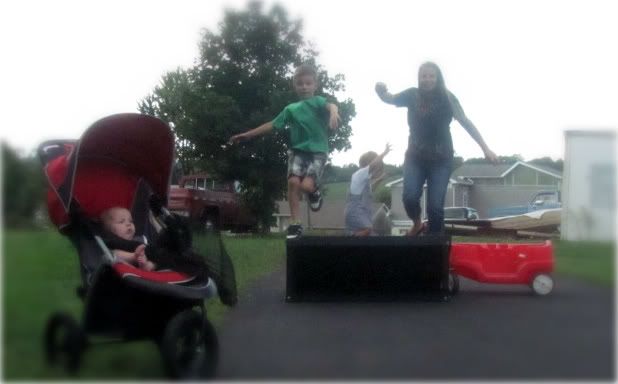 Gregory my main skater thought this was cool.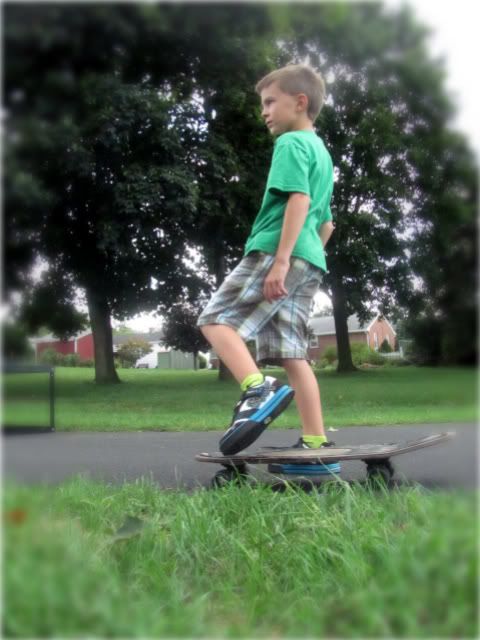 He was so anxious to try the ramp. He tried it over and over. He ventured it with his brother's scooter too.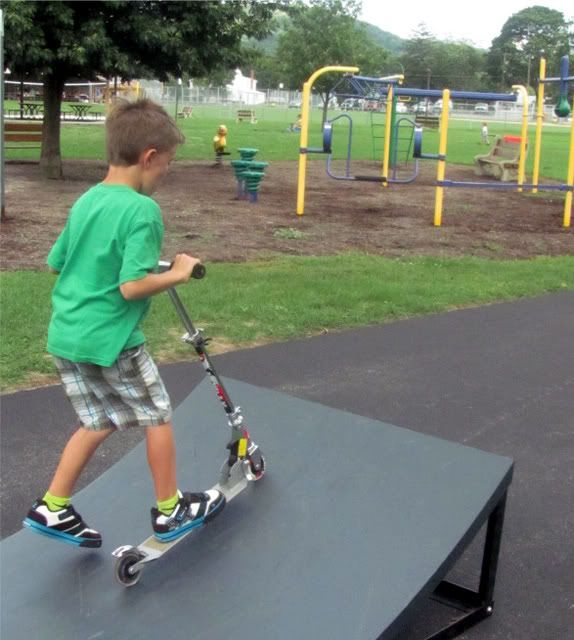 But he always reverted to the board.
Smiley thought it would be great to pull his red wagon over.
Determination set in.
Then he lined it up.
He ran to the ramp.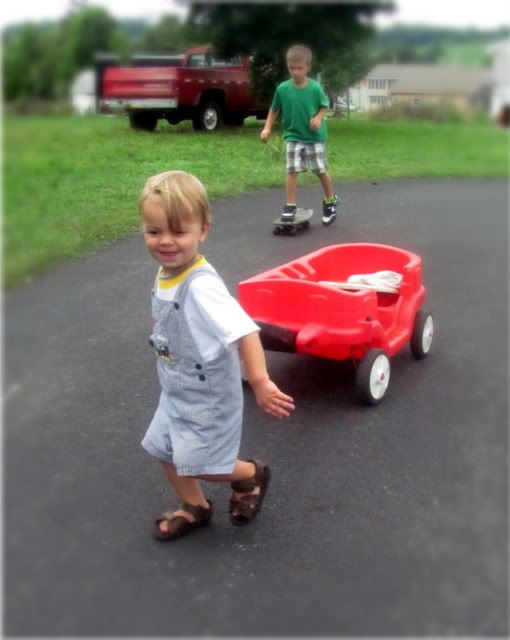 Went for the gold....
But realized a wagon does not quite do the same as a skateboard.
He so much wants to be like his big brothers.
Faith she was content just being cute.
Evan well he tried it on his scooter and could care less.
He is happy just riding his scooter around. And happy on the monkey bars.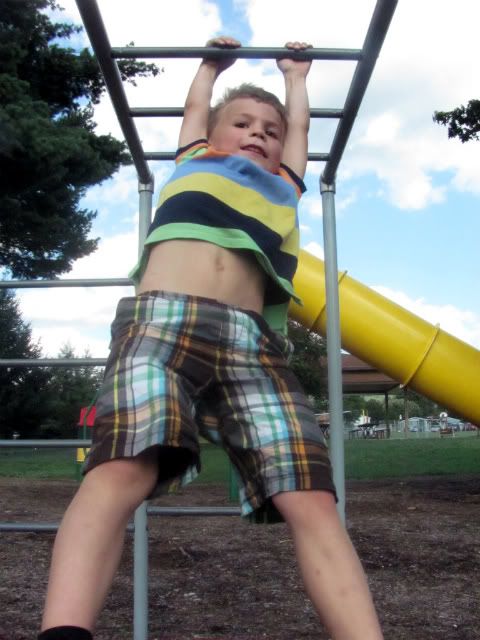 As far as me, cool , mom. Well I took Gregory's board and tried it too. I wanted to show him some tricks. Whatever. I showed him (now you) how I can make a foo of myself.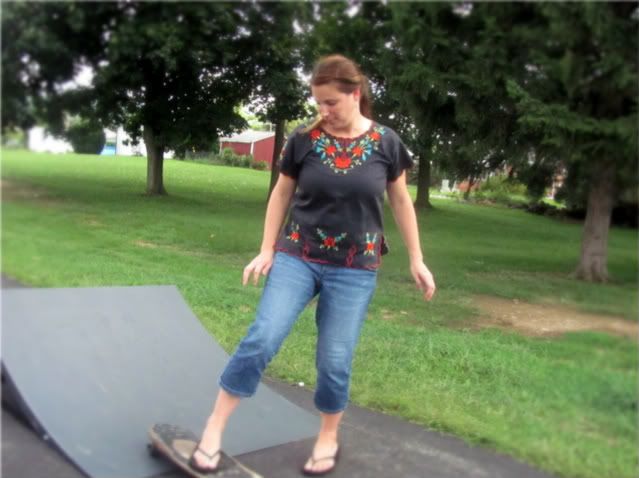 I could do nothing. I am not a skateboarder. Nor do I have good insurance. So I have got a surprise. A treat for my little BIG boys. Since you like skateboarding, and we have ramps a stone throw from the house, and I apparently can't teach you...I have got you lessons. Yes!!!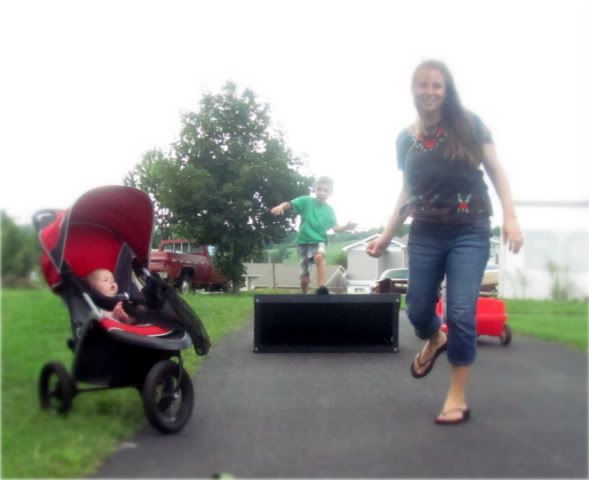 The big boys are starting skateboarding lessons this Sunday. To learn safety and basic techniques. I have not told them and I can't wait! They are going to love it. And I will stick to what I do best taking pictures of it.