For Christmas we bought my husband a supper sized bottle... of mixture for beer bread. Well it sat around, for longer than I want to admit. Obviously this gift was not a hit.
Evan had been asking for a while to make it all summer long. All HOT summer long where I turned on the oven as little as possible. But the other day was cool. So when Daddy went to bed each boy decided to make a meal for him. Evan wanted to make the bread, Gregory wanted to help. Here is our traumatic cooking experience...
(Remember they are only 6 & 8 though)
Absolutely and joyfully Evan gathered the ingredients to make beer bread.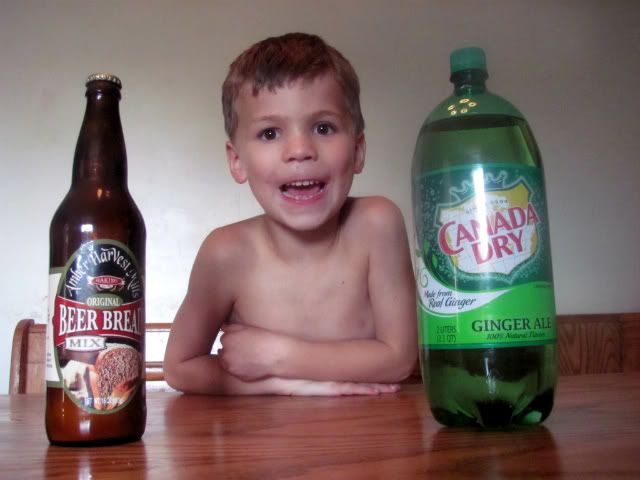 Wait didn't I say BEER Bread? Well we are not beer drinkers. We do not have any beer in the house nor do we ever. I am not opposed to buying it, but I buy it a can at a time for what ever recipe needs it. However this was on Sunday and I don't even know if you can buy beer here on Sunday plus I had all 4 kids and I hate leaving them in the car while I go to the bar. JUST KIDDING!! no need to call me in. :)
But in small print on the back it said for a lighter flavor you can substitute beer for gingerale and we do have that.
The big fake beer bottle came with a bottle opener that has since been lost so I grabbed the can opener. It had a hook on it that look like it was to open bottle caps. The boys were so excited. They wanted to open the bottle. Why not? I did not even guess what was coming ahead.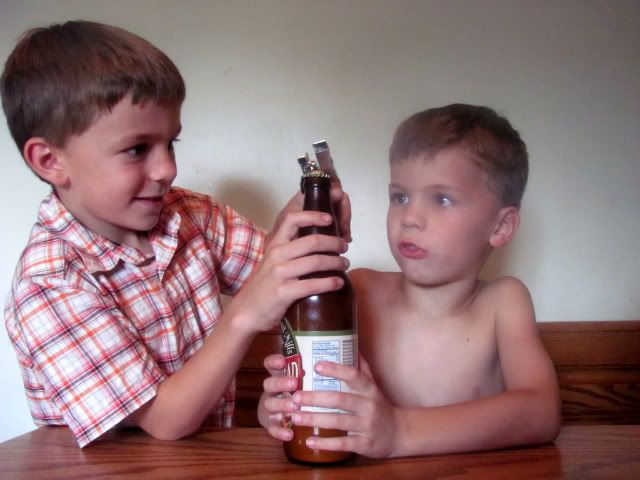 Evan what is that puzzled look on your face for? You look worried? Why?
Oh I see!! You two are 6 & 8 and have NO idea how to open a beer bottle let alone with a can opener. I would have been worried too.
Acually it was the funniest thing. I never even imagined this would happen. But as Gregory popped the top it blew up and beer bread powder batter went every where. A cloud of flour covered the boys and the kitchen.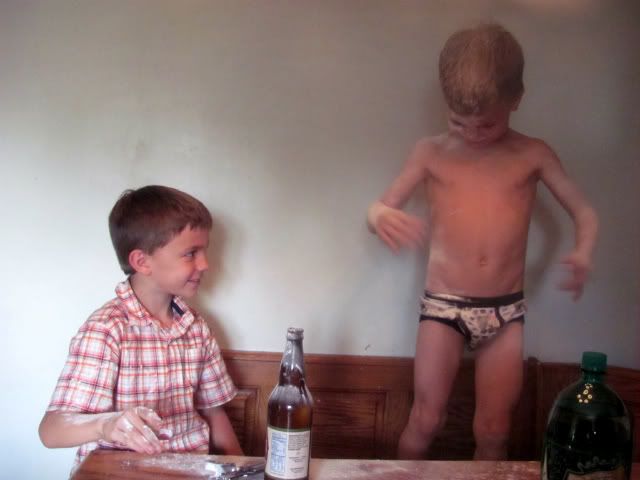 They were covered.
They could not have laughed more.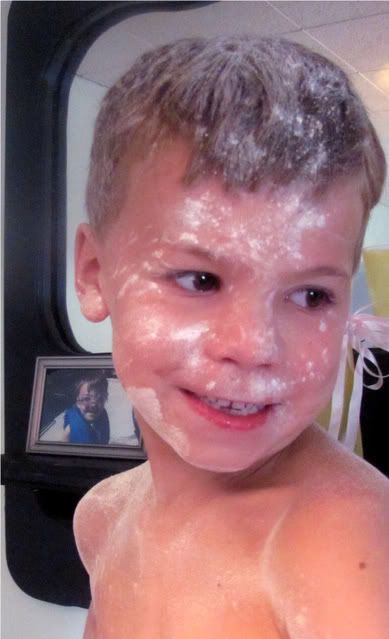 But we recouped and got back to cooking.
Evan poured what was left of the mix into a bowl.
Gregory poured in 12 oz. of gingerale opposed to 12 oz. of beer.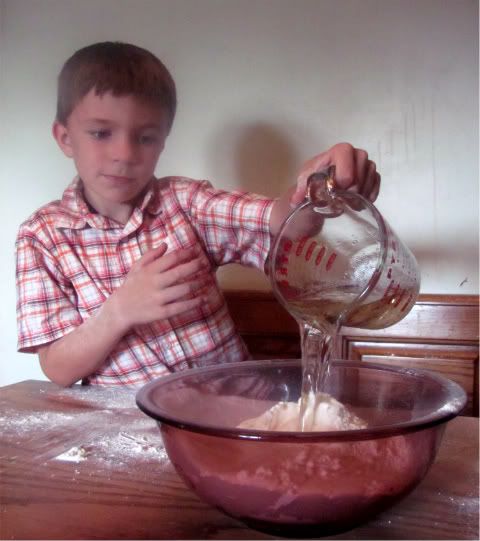 It bubbled up. It looked more like a science experiment that something I want to eat.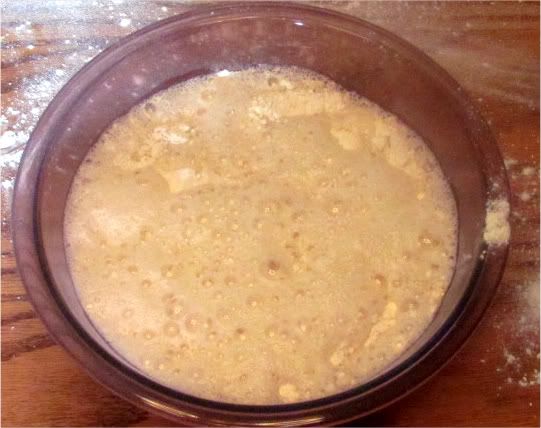 The directions said clearly DO NOT over mix. Mix until just moisten and then pour into a greased pan. Well I really never do a greased pan when it comes to baking. I always line it with brown sugar. I don't know why, but it make it better. I don't know who thought me that but that you.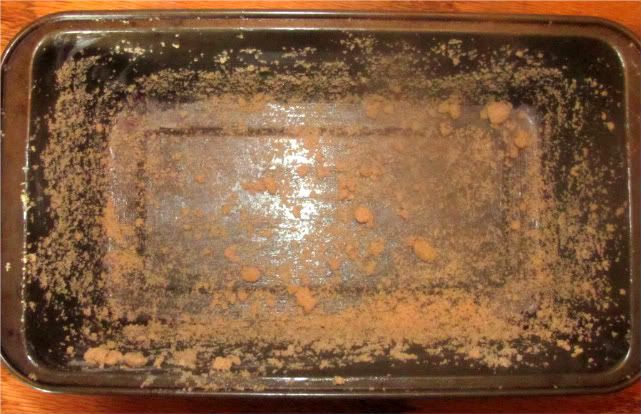 I poured the barely mixed just moistened batter into the pan. I did spread it out and it looked... Lumpy.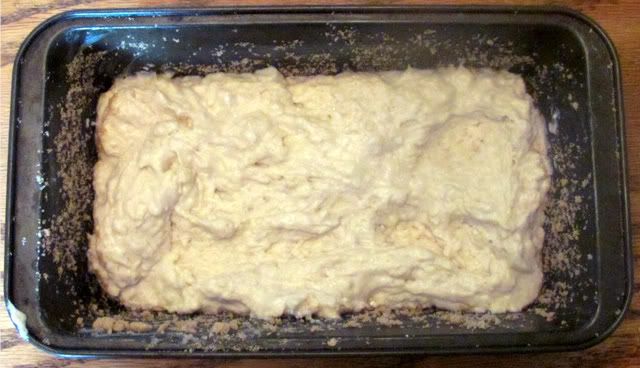 I sure hope this taste better than it looks.
pop it in the oven at 450 for 20 minutes or until done.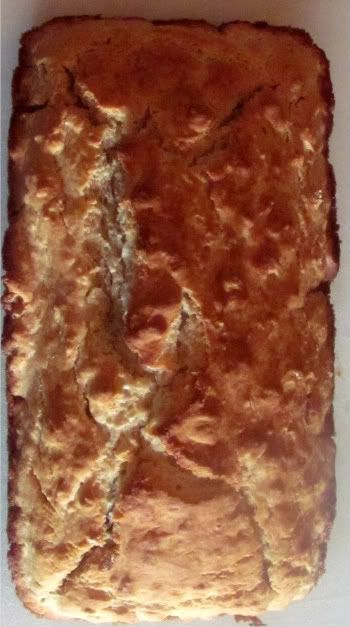 And at the end you know it was not bad with a touch of melted butter and help of the best big boys!