I got this recipe online so you might have seen something close to it before up since we like things spicy I kicked it up a bit. It came out perfect, not to hot but a slight kick, we really enjoyed it.
Gather up all your ingredients.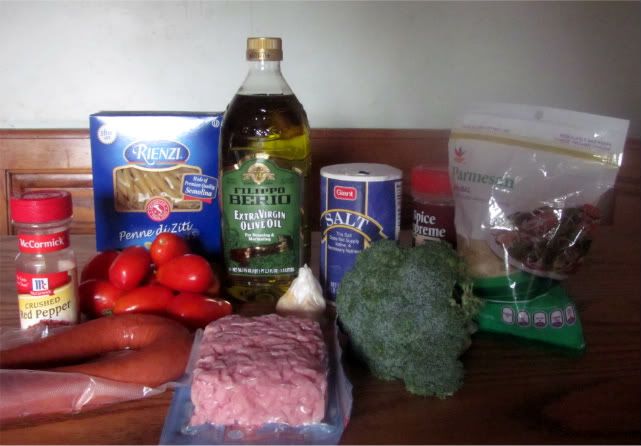 2 pounds plum tomatoes, halved lengthwise
3 tablespoons extra virgin Olive Oil, divided
2 garlic cloves, minced or more, to your taste
1 teaspoon salt
8 ounces ziti or small tube pasta
2 cups fresh broccoli florets
1 pound Italian sausage links, cut into 1/2-inch slices
8 oz. diced ham
healthy sprinkle of crushed red pepper flakes
2 teaspoons cayenne pepper
1/3 cup grated Romano cheese
Go out to the garden and gather up the tomatoes.
Let your 8 year old wash and dice them.
Because you know that as you are trying to do this your 5 month old will inevitably...
need something.
Toss the tomatoes with 2 tablespoons oil, garlic and salt. Once coated in the mixture place all on a baking sheet at 450 for 20 minutes.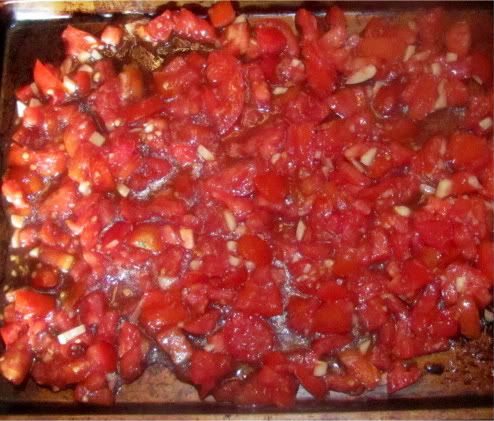 This ruined my baking pan while cooking. The watery oily parts bubbled back on the pan and the high temps seared it to the cookie sheet. But it was such a nice flavor to the ziti I would not cut it out.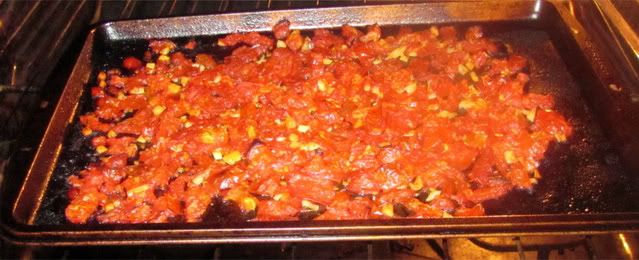 Cook ziti according to package directions, adding broccoli during the last 4 minutes. Drain.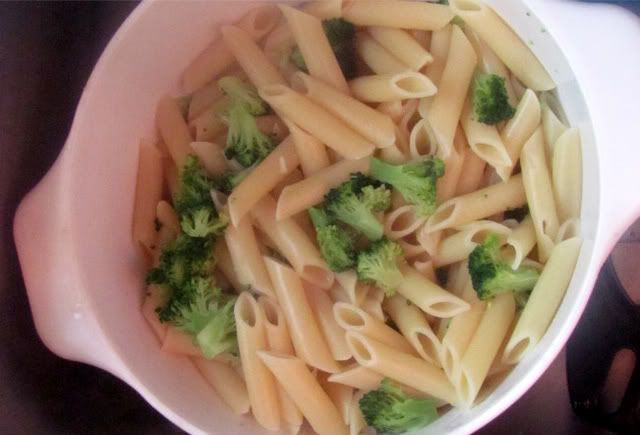 Meanwhile, in a large skillet over medium heat, cook ham and sausage in remaining oil until no longer pink. Add pepper flakes and cayenne, cook 1 minute longer.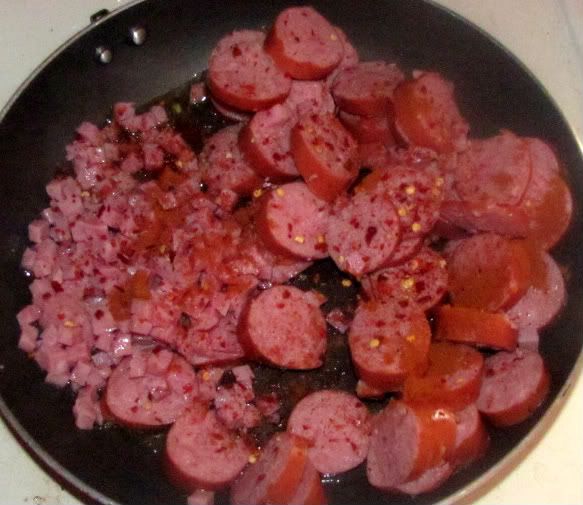 Combine all and mix well. Heat through till you reach a nice warm eating temperature.
Sprinkle with cheese a little or a lot and enjoy!
And you might want to make more because leftover are great. If they last in your house.