To say we have got a little rain the past week is an understatement. We are flooded. We are stuck inside. I have been stuck in side with little kids all day, all night for over a week. Schools and business in the area have been closing. Everyday the emergency broadcast goes across PBS. And on the other channels the ticker is always giving us some sort of natural disaster watch. Our phones and computer are going off constantly with the same forecast more rain and flooding. I went to the grocery store today and waited through water in my flip flops and capris, I knew what I was in for, to get inside. But the time I did get inside I was soaked and I did not park to far out. The sky is a constant gray full of storm clouds. We have had enough. I want the sun back. The kids have still been going out in there slickers and wellies, they do just fine. They come back in dirty and wet ready for a bath and bed.
Harrisburg our capital has undergone some serious flooding. Today I had to call and cancel my sons doctors appointment because you can't get there. The hospital is of course open by for me to take one child in there the whole family might end up in there. The roads are flooded. The bridges are washed out.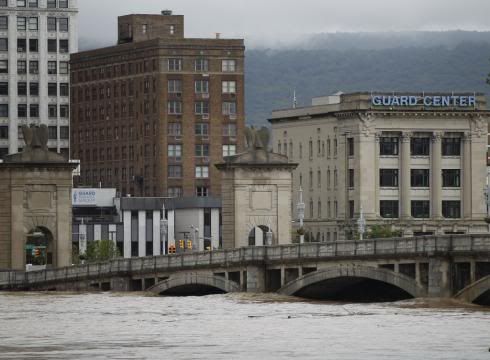 Now if you are from here you will know this is not actually Harrisburg but close by and looks just as the roads do there. It is Wilkes-Bare.
But I did not have to go to Harrisburg I had to go to Hershey. Yes chocolate capital. Home of the Hershey kisses. Home of a devastating reality. We go to Hershey all the time, monthly. My kids are always being seen up there. Smiley has regular appointments. We have been going for years since there just 4 of us.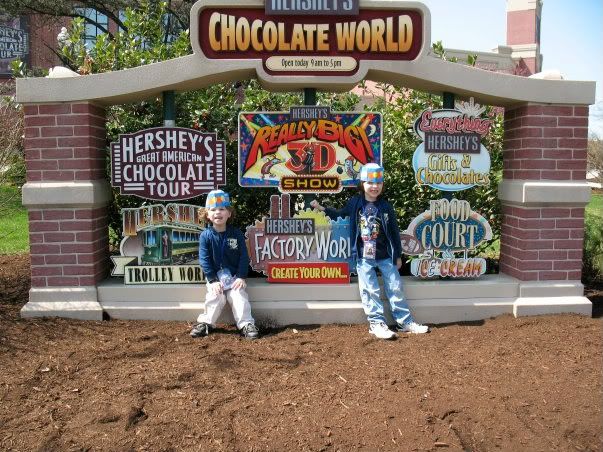 And still when we have four kids.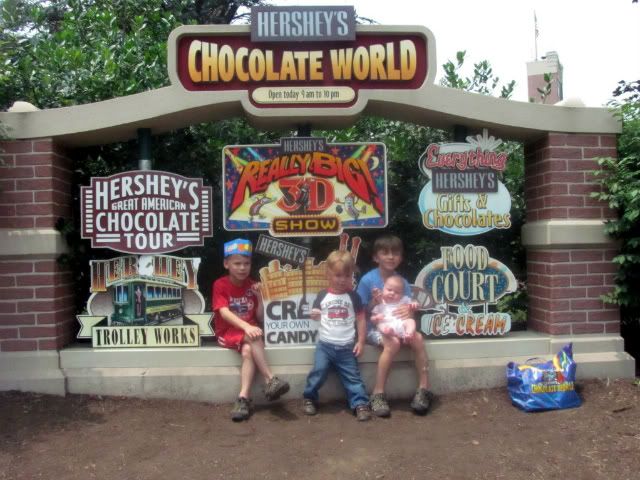 It usally is a nice experience. And after our apointment we visit Hershey park and choclate world. But Hershey park has hit some really hard time because of the flooding.
The rides are closed.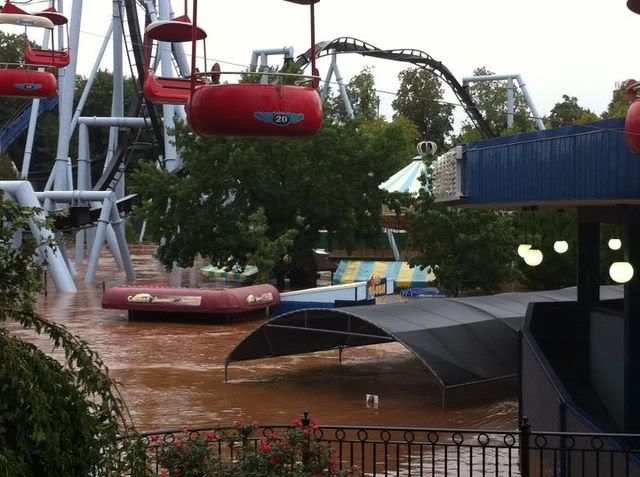 You can not even enter without a canoe. Here is the entrence now.
Here is it before.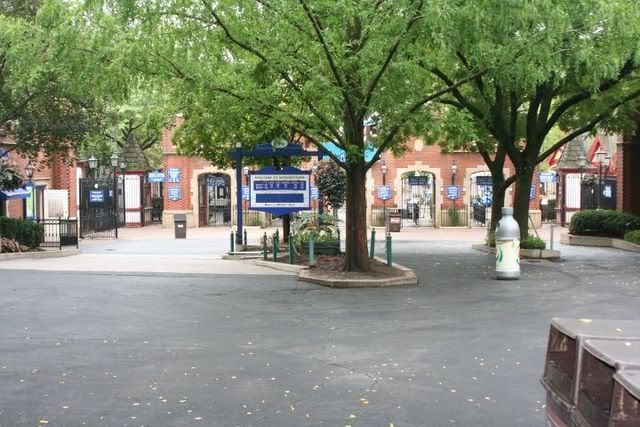 Everything at the park is under water.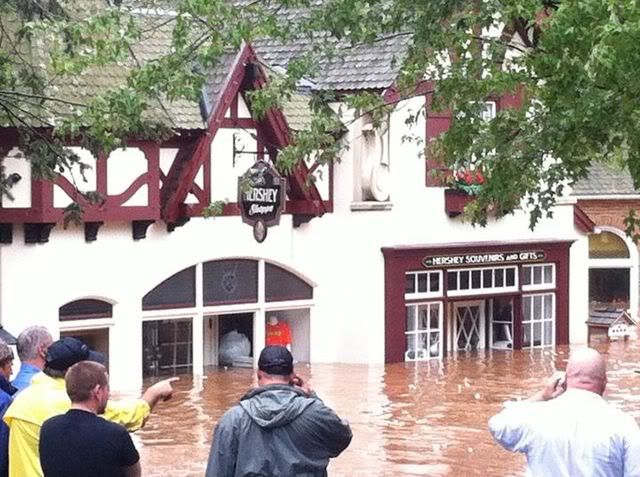 It rose so fast the animals were not all able to be saved.
Two buffalo at Zoo America had to be euthanized when the flash flooding came. The official statement from ZooAmerica said "while we were able to ensure the safety of the vast majority of the animals in the Zoo, flood waters rose too quickly in the area occupied by two of the Zoo's bison and we were not able to rescue them."
We love going there. Here we are standing by the shops. I rescheduled for the end of the month. Lets hope the rain stops by then.
Disclaimer
: No I am not pregnant AGAIN. It is an old photo. All of the photos on this post that do not have my family in them are not mine but from Hershey's facebook and the local news reports.
This rain has gone on for so long. It starts, it stops, it pours. It luckily has not affected our house. A few years back in another time of flooding our basement suffered 3 feet of water. it was scary. You just don't know what a helpless feeling it is to watch water rise around you and you can't do anything.
Our fire department came then and pumped us out. And we do not live in a flood zone.
This is our Statue of Liberty.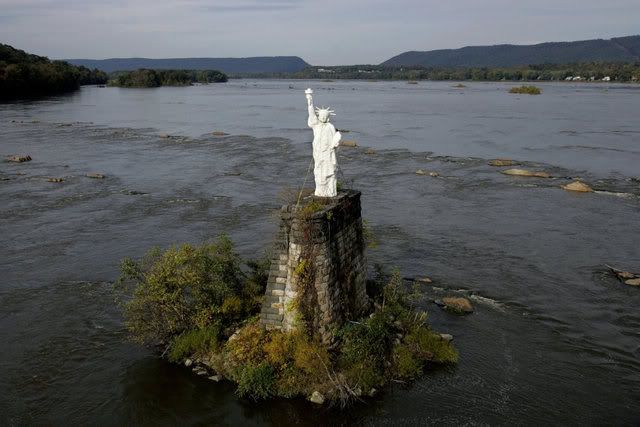 She sets high in the Susquehanna River. You always see her as you drive into Harrisburg. She is still standing but I think we need to get her a bathing suit!
It is supposed to stop. We need it to stop.
Until
then we will keep on paddling.