Did you know Easter is 10 days away? Do you know what you are doing for Easter? We DID. But our plans changed and now I am trying to figure out what to do last minute.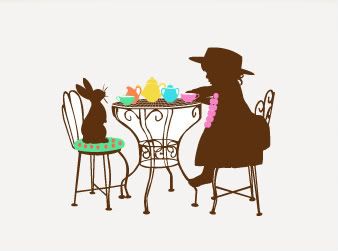 I have not got anything ready for Easter yet. Or for Palm Sunday, Good Friday as a matter of fact too. Before Faith was born I was so bored and and waling around impatiently with not doing anything but waiting for her. During this time decorating for Easter crossed my mind but I thought it was to early.
We
were
going to head down to my parents for Easter as this year Easter also falls on my mom birthday. That was more than fine with me. After Faith came I just have not had the time to decorate and get into an Easter party planning mode. That made it a lot easier on me. But this they decided to head to the Poconos for her birthday. Now I am left 10 days out and deciding what to do.
I can take everyone down to Washington D.C and celebrate with 4 generations of family, lots of cousins and have a good time. I have not been down to D.c. in a few months and the kids would enjoy this. As a child we got to celebrate at the White House Easter Egg Roll before. Now we would not be so fortunate this year but the children would have a great time down there. The downside, I don't know what the weather will be like and if it is raining it will suck with everyone crowded inside. It will cost me between $50- $100 in just gas to drive down there depending on which vehicle I take. And if I take the monster truck...yeah that is a fun one to park down there.
I can stay home and do an Easter celebration here. It would be intimate and fun and weather would not be a factor. But I have done nothing for it yet and would have to scamper to get it all ready. And I do kinda have a lot on my plate now. Scampering is expensive. I bet I would easily blow more that the $50-$100 that I would spend in gas on treats, prizes and decorations. But I would not have to travel and deal with the beltway.
I don't know what I will do. This is my pro con list. Either way I am now going to hop around blogland and look at awesome Easter decorations! I love seeing what others have done and made.
The beautiful Easter silhouette is a free download I found earlier this week. You can get it too at
Le Papier Studio
it is one of my newest follows. I just LOVE her silhouette work it is the best I have seen. I wish I could order everything.