Ah the first week of April. It feels good to be out of March, but I did not think April would be like this. April has shown itself to be busier than March but without the birthday party throwing and with out the end of a pregnancy. We seriously have not stopped to breath. It has been overwhelming. I have started to wonder if we enjoy what we are doing when we feel so bogged down by the activities. A busy week with some low points and many highlights so lets focus on them.
April 2
Bathing baby Faith. Aw I love naked babies and I love when they are clean and so kissable. Her cord also fell off this week surprising and grossing out the boys.
April 3
Took Faith to her first concert.
Attaboy
. She slept through it.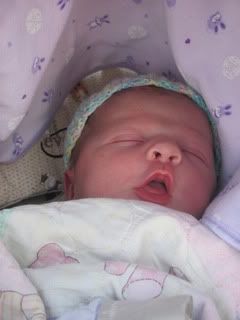 April 4
It was a warm 80 degree day we went out to the boys soccer practice and soaked in the sun. It felt so good. Smiley spent it rolling down the hills.
April 5
I started running again! Knocked out some miles and burned off a few calories.
April 6
What a crazy day. 3 doctors appointments, 2 dentist appointments, 1 nice lunch with my husband, and AWANAS. But the god part is it is over and NO CAVITIES :) and Gregory finished everything in his book. He is DONE completely done. I am proud of him.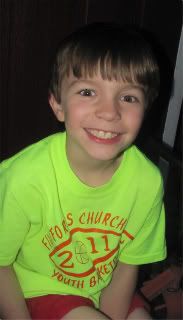 April 7
Ran from practice to practice late for everything. I still need to remember to add an extra half hour before we journey out to load up all the supplies in the car. I will get it sooner or later. Most of the time I pack and load up the day before but that does not matter when you are walking out the door and two babies suddenly need diaper changes.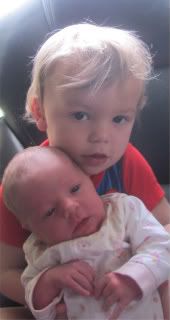 April 8
It is raining, dark and dreary. I am going to try to take today to stop not leave and clean. Dad can take the kids to soccer this afternoon after all I have to take all 4 to Chucky Cheese on Sunday by myself. I deserve this day off and maybe dinner at the club tonight too.
This is Gregory and his best friend at soccer earlier this week. Great kids ALL BOY.
And always go over to Sonya's blog to see other 365 projects.
Becoming a Strong Women of God