I am trying to figure my new family out. I am trying to find a rhythm. Juggling these kids activities, home and two babies is starting to catch up to me. I have NO time. I was doing just fine the first few days home but now...well it will come. I just wish I had help.
April 9
At healthy kids day they learned how to give the bear a shot. Poor bear kids are cruel at there choice in shot locations.
April 10
We went to Chuck E Cheese. The look on Evan's face sums up how excited I was to go. Despite that look the kids had the best time.
April 11
Taxi mom. I spend so much time driving these kids around. I drive them places they drive me nuts ;)
April 12
Perfect match.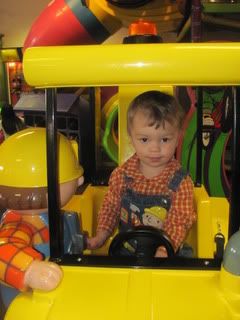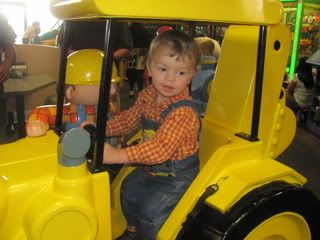 April 13
Not a fan of the chin strap.
April 14
Sometimes they hug and kiss on each other just to make the other one cry. Is it a boy thing or siblings, or just my sibling boys?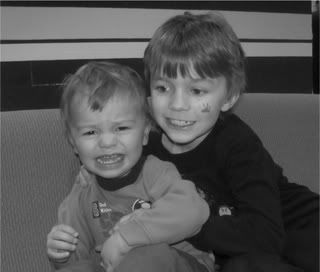 April 15
The baby doll is real. Faith is tiny.
April 16
Tag Day. It poured terrenchall amounts of rain today. I mean biblical seeming portions. My boys scared boys in the car were even praying for it to stop. Even through all this rain the older ones and I went out for Tag Day. A local fundraiser for there baseball team. People were very generous to the wet adorable looking little kids asking for donations to support there team.
April 17
Palm Sunday. Gregory holding his palm and sorta listening to the story. Wow 1 week till Easter! I better get a move on things.