Yes that is right. With as much as most people hate mondays if you don't work you really don't care about it. In fact I rather enjoy Monday because I cut my kids in half and can actually clean a little. Very little because out of the little ones left one likes to be held (and I love to do it!)
and the other is almost two so on his best day he is a hurricane, a disaster, anything but easy.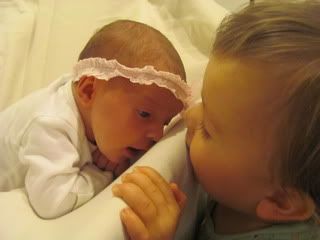 However lately, and I am guessing a complete shock to my weather man, (if this is not your first time reading this you will understand) it has been sunny and so nice.
Both yesterday and last Monday were in the 80's. Sunny and motivating. I loved it. Each week the boys got to enjoy the warm weather at soccer practice. Last week the whole family came this week we were missing Dad. I rather enjoy it when we are all out together.
Monday nights after soccer we have no other activity. It is nice to have a slower not so late night. I need that. Last week the boys wanted a fire. And Faith has never been to one so gather the wood and get the marshmallows lets have a fire.
The boys were so happy. They love backyard fires they love fires in general. At least for a few minutes.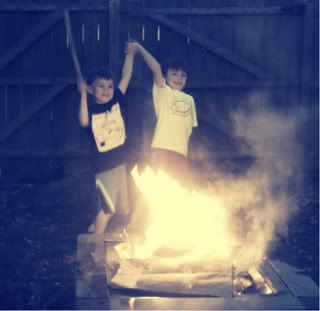 I enjoyed in too. I enjoyed being outside, being warm, and with my entire family. I held on to my little girl who I am sure could feel the warmth too.

We even got our oldest to take a picture of Dad and me!
This is rare and I wish we had more. This is actually the only picture we have to date of he, Faith and I. This was at two week too and today she is now 3 weeks. Time is flying! But hopefully it flies into this warm weather.
Today is raining and cold and I wish it was Monday again.