It was supposed to rain that day, heavily rain but early in the morning the contractor came over. He was going to fix the roof. Okay why not. What is one more thing going on.
He started ripping the old shingles off and pulling out the nails while the older boys were still here. It left what they called a stary night inside our home. It was kinda cool.
Everything about this project was kida cool and amazingly fast. Which was good because the storm clouds were cooming in.
The roof was not in good shape.
It was worse than we had thought. The boards were complety rotten. When light touched by a hammer it went right through them. They had to be repaced.
The storm came closer and the skies darkened and the roof was disapeering.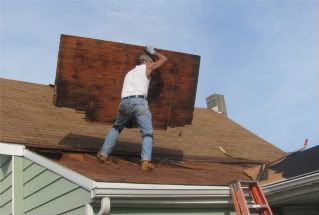 When it was gone it was actually nice. It let a lot of natural light in. Can we maybe talk about skylight?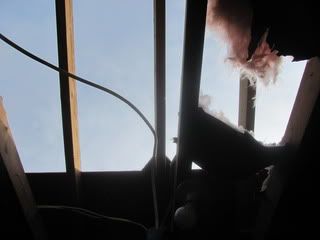 Oh my.
He was standing through the roof in to the children's school room. I did not get up there but I wonder what I would have seen if I did?
They were able to get the new sheets of wood up there pretty quick.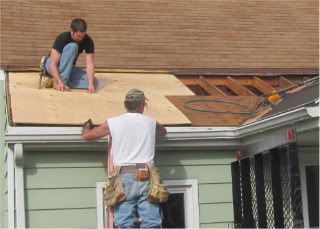 Then able to get the back under stuff (love my correct terms)on.

It is a good thing because boy did it ever storm. It rained all afternoon and night. Pouring and flooding many places. But everything worked. The inside was dry. And when it stopped they came back and put on the shingles.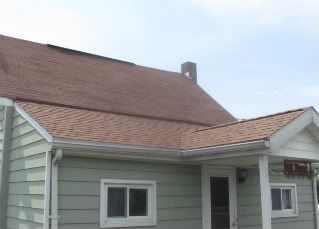 It has rained many times since it went up and it still works. It is nice to have it done because then they were able to put up the wall and finish the entry area.
Still an ugly old door. One project at a time.