Because we think we are farmers...produce prices around here are very high...the boys needed something to do...we started vegetable seeds. Each year we grow some vegetables. We normally just buy starters or go with the volunteers but this year and a trip down the seed aisle we are going to try to make our own starters.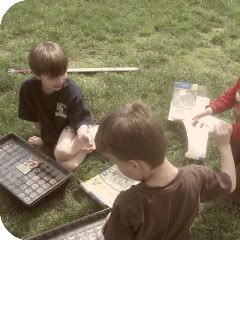 We all picked out a few of our favorites and a few very colorful ones. The boys are super excited. And it is so wonderful for them to grow and take care of there plants.
They soaked the pellets and with a little help inserted the seeds. All four worked on it. Well Faith watched and cried.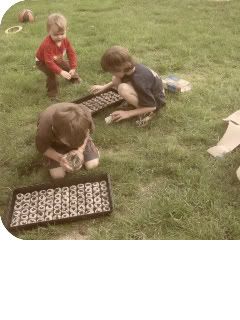 She wants to be held all the time.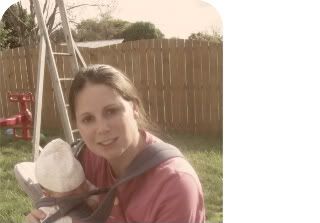 We planted a little bit of everything from carrots to peppers to spinach. I know the wont all take but I can't wait to see what does. Then Evan happily watered the pellets.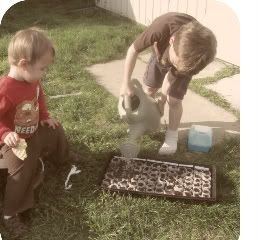 We closed them up and took the seeds inside. Until they sprout you are supposed to keep them in a warm dark place. We put them next to a large window with the curtains drawn.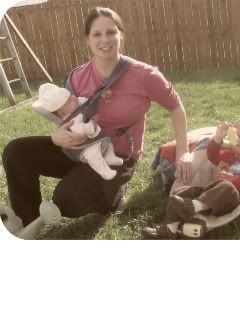 Now I have to clean up the garden where we will put them upon starts. At least I have a week or two to do this and the weather is supposed to be nice.
Lets see how green our thumb is this year.